Click here to download MS Excel spreadsheet of phone types and what can be recovered.
(Contact us for a list of supported phones. 517-575-0074)
Recently Certified at an Expert Level in Cell Phone Forensics!
UNCOVER DELETED OR HIDDEN DATA
Types of files that can be recovered from regular cell phones include:
Call Logs – Contacts – Text Messages – Photos – Email – Videos
Types of files that can be recovered from iPhones:
GPS Locations (Wi-Fi and Cell Tower) – Call Logs – Contacts – Text Messages – Email – Facebook Contacts -Skype (contacts, calls and chat), Deleted Files
Types of files that can be recovered from Smartphones:
Passwords – Full Logical and Physical Extraction of Data – Deleted files – Photos – Videos – Call History – Internal Application Data – and more.
GPS Devices
– Garmin and Tom-Tom log history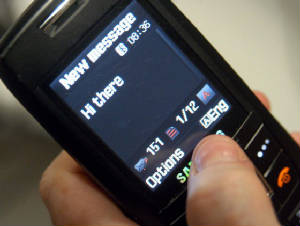 Cell Phone Forensic Examination: $ Call For Quote
Additional Analysis : $ Call For Quote
(Only needed on requests for a Physical Analysis)
If you are going to hire someone to examine your phone make sure they are trained, Licensed and can testify to what they find !!
Cellebrite UFED Physical Pro – iPhones
The UFED Physical Analyzer allows you to easily extract, decode and analyze the following devices: iPhone (original), iPhone 3G, iPhone 3GS, iPhone 4, iPhone 4 CDMA, iPad 1, iPod Touch 3G and iPod Touch 4G
Real-Time Decryption
Cellebrite has implemented a real time decryption engine to interpret encrypted data from various layers of devices running iOS4.x. and iOS 5.
Decryption is performed on-the-fly, obtaining access to files, Keychain database and application content. This function also allows access to email content, account usernames and passwords.
Data recovery
With advanced decryption and decoding techniques, UFED Physical Analyzer recovers deleted data such as messages, images, videos, calls history, contacts and much more.
Passcode Recovery
UFED Physical Analyzer provides real-time recovery of simple passcodes set by the user on relevant Apple mobile devices running iOS
Location
UFED Physical Analyzer extracts and presents GPS fixes, Wi-Fi networks & cell towers IDs from all iOS devices and displays the info in a clear report. Locations and routes can be viewed in Google Earth and Google Maps.
iPhone Content Decoding:
UFED Physical Analyzer can decode the following content for all iPhone devices:
Call logs
Contact lists
Locations (WiFi, cell towers and GPS fixes)
Images
Video files
Text messages (SMS)
MMS
Email
Notes
Calendar
Bluetooth devices pairing history
Safari
Bookmarks
History
Cookies
Garmin
Home location
Favorites
Recently found
TomTom
Home location
Favorite
Recent locations
Entered
Last journey
Last fix
WhatsApp
Viber
Fring
AIM
TextNow
TextFree
Google+
Skype
Tiger text
Facebook
Contacts including decrypted email and phone numbers
Facebook Messenger
MotionX
Voicemail
Installed applications
Application usage
User dictionary
First-ever Physical Extraction for BlackBerry
We are proud to be the first to release physical extraction for dozens of BlackBerry devices via the UFED Ultimate.
The physical extraction for unlocked devices only is performed using Cellebrite's proprietary boot loaders, in a forensically sound manner.
This release enables decoding for BlackBerry NAND devices running OS 4, 5, 6 and 7 physical extraction.
Device info
Address book
SMS
Call logs
MMS (including attachments)
Email (excluding attachments)
Installed applications
Paired Bluetooth devices
BlackBerry Messenger (BBM) contacts and chat
Deleted data
And much more